Peer-to-Peer Meeting; Austin, TX
AVA Peer-to-Peer Meeting Information
AVA invites you to attend the next Peer-to-Peer Meeting for STOP Administrators.

  

We offer these peer opportunities twice a year which provide you the opportunity to casually sit and talk about your STOP program with your colleagues.  Learning from each other is one of the most valuable training tools around.  We've allowed additional time during this peer meeting specifically to talk about the planning process and developing implementation plans since your state's plan will be due in late April 2017.

  

We'll also cover both financial and programmatic topics ranging from managing returned monies to monitoring the difficult subgrantee program. See the agenda here.  
When
:

     

February 7-8, 2017
Where
:

    

Best Western PLUS Austin City Hotel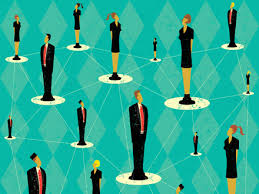 This meeting is open to both new and seasoned administrators and their staff.  It is also open to both member and non-member states and territories – attendance is limited to the first 25 administrators and staff who register.  The registration form  should be emailed to Dorene Whitworth at Dorene@avadministrators.org to reserve your spot. 
This meeting will offer you time to network with colleagues and share challenges and expertise in the day-to-day management of the STOP Formula Grant Program. This is intended to be an interactive discussion and you are welcome to bring more than one person per state.

  

AVA has some limited scholarship funds available should you need assistance with travel expenses.

  
You'll have access to a negotiated GSA room rate of $158 per night.  Super Shuttle service is available to/from the airport for $12 each way and free parking is available for those who may drive.

  
Please note that the deadline to register is 

Friday, January 27, 2017

.  If you have any questions about this meeting or need information about applying for a scholarship, please contact Dorene Whitworth at 775.721.4691 or dorene@avadministrators.org.  Hope to see you in February!!

Dorene Whitworth
,
Exec. Director
Association of VAWA Administrators
2325 Peavine Valley Road
Reno  NV  89523
Ph.  775-721-4691