AVA Board of Directors
---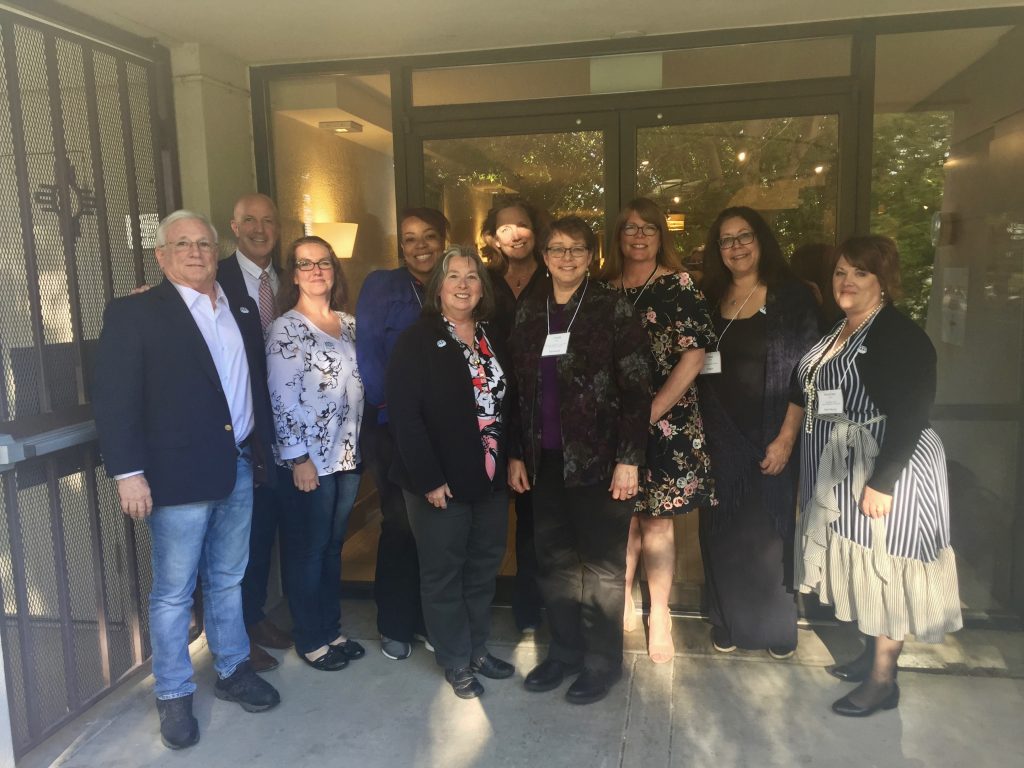 Pictured above are Burke Fitzpatrick; Barry Bryant (Executive Director); Julia Fuller-Wilson (President); Shautaun Hailey (Vice President)  Merry Wills; Gene Nelson; Cecilia Miller (Treasurer);  Tina Chamberlain (Secretary); Diana Fleming; and Mary Ellen Garcia (Past President)
---
---
Executive Director
---
---
Board Member Bios and Photos
Julia Fuller-Wilson – President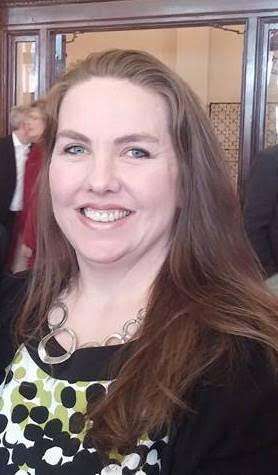 Julia Fuller-Wilson is the Violence Against Women Program Administrator at the Virginia Department of Criminal Justice Services. She currently administers the federal Services, Training, Officers, Prosecution (STOP) grant funds and the Virginia Sexual and Domestic Violence Victim Fund Grant program funds. Julia has over 20 years of experience in the field of victim services. She has provided direct services to victims of sexual and domestic violence, provided grant monitoring, technical assistance, and training to victim service programs and projects, and provided assistance to victims of crime through the criminal appellate, death penalty, and civil commitment systems. She coordinates and responds as a part of the Virginia Crisis Response Team, trained through the National Organization for Victim Assistance (NOVA). She is currently on the Board of Directors of the Association of VAWA Administrators (AVA) and serves as Vice-Chair of the CASA/CJA Advisory Board. Julia received a B.S. in Sociology and Psychology from Charleston Southern University and a Master's in Social Work from Virginia Commonwealth University.
Shataun Hailey – Vice President
Shataun Hailey is the Violence Against Women Act and Sexual Assault Services Program Administrator for the Illinois Criminal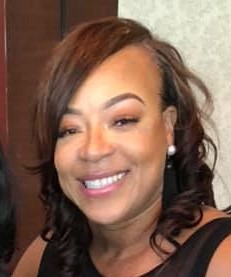 Justice Authority. Shataun also serves as the program administrator for the Residential Substance Abuse Treatment Program in Illinois. She began her state service in 2009 with the Illinois Violence Prevention Authority working on a violence prevention program for youth.  While Shataun serves as the VAWA Administrator, she is hoping to increase the capacity of grantee programs across the state while making funding opportunities more available for underserved communities.
Shataun is the proud mom of one recently married daughter.  In her spare time, Shataun enjoys traveling and spending time with her family.  She earned her MBA from The Keller Graduate School of Management.
Cecilia Miller – Treasurer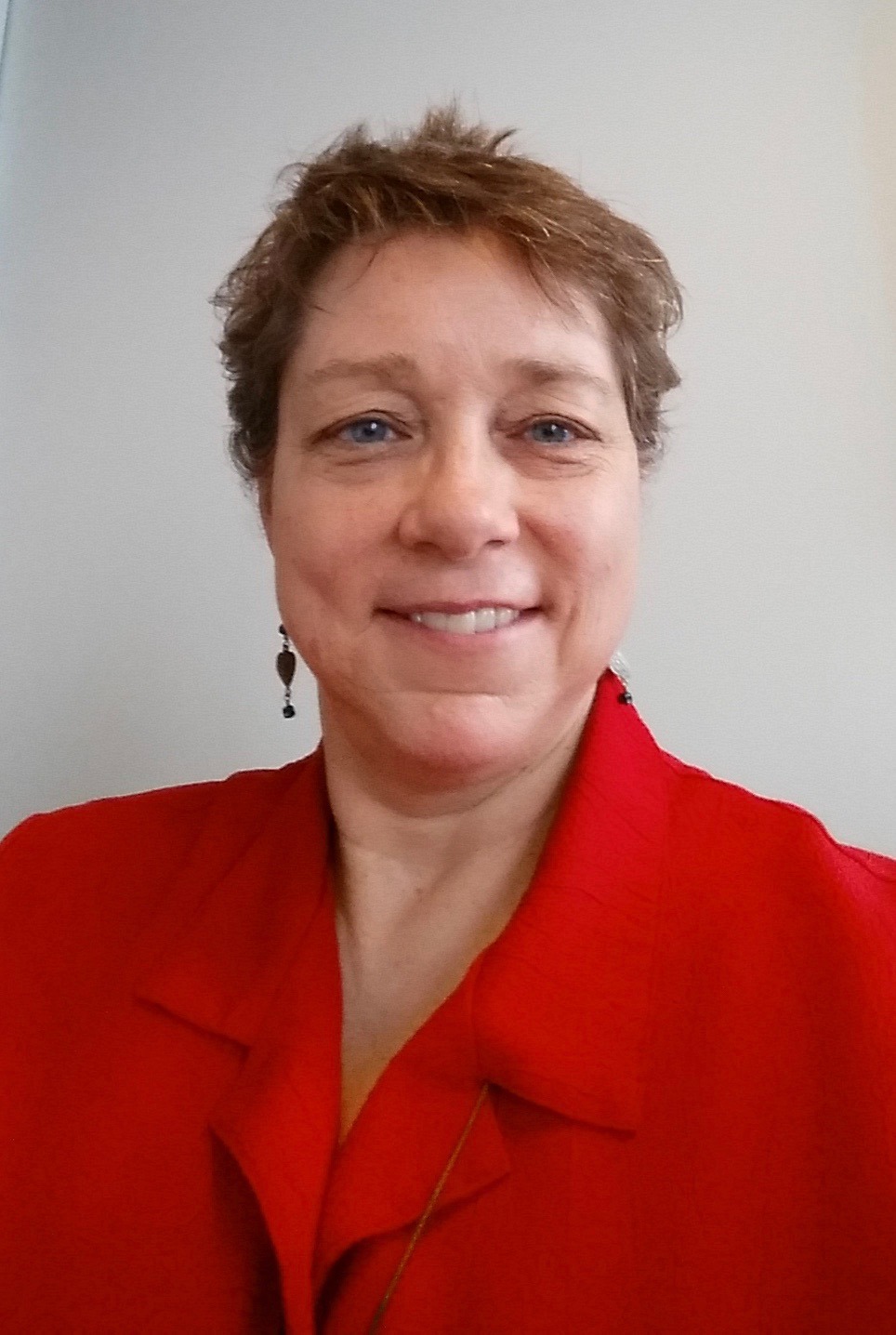 Cecilia Miller has been the state administrator for crime victim services funding, at the Minnesota Department of Public Safety, Office of Justice Programs, for the past 14 years. She and her staff administer $55 million annually in state and Federal crime victim grant funding (FVPSA, VAWA, VOCA, SASP), to approximately 160 grantees. She has focused her work on collaboration, relationship building, increasing the capacity of grantee programs across the state, statewide projects to address policy issues, and development of best practices guidelines for crime victim service programs. She has her M.A. in counseling psychology from Antioch New England.
Tina Chamberlain – Secretary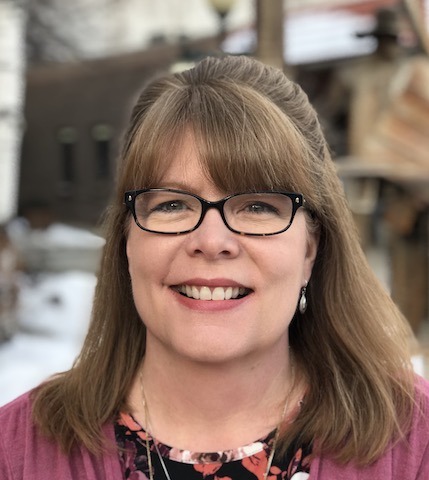 Tina Chamberlain is the Violence Against Women Act and Sexual Assault Services Program Administrator for the Montana Department of Corrections, Crime Control Bureau. She administered the Victims of Crime Act grant for 3 years and has managed the Office on Violence Against Women formula and the Office of Justice Programs discretionary grants for the past 5 years. She is a founding member of the Montana Victim Advocate Academy, the Montana Victim Legal Assistance Network, and the Montana Sexual Assault Kit Initiative. Tina serves as the Victim Tribal Liaison to the state's 7 federally recognized Indian tribes and participates in the Domestic Violence Fatality Review Commission's semi-annual reviews. She enjoys reading, traveling, quilting, and exploring Montana. She is the proud mother of two college-aged children.
Mary Ellen Garcia – Past President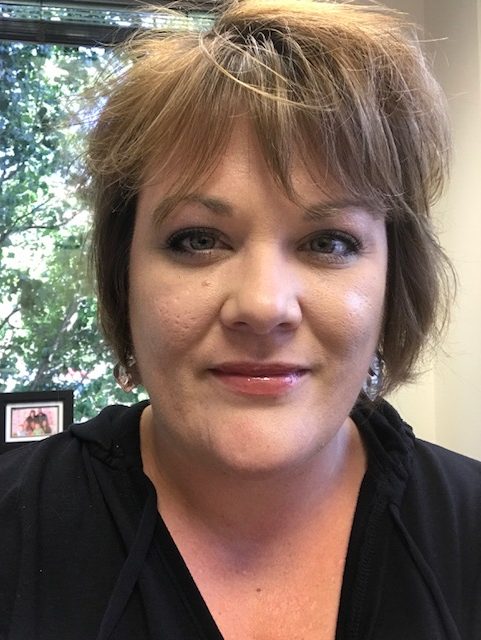 MaryEllen Garcia is the VAWA Grants Administrator for the New Mexico Crime Victims Reparation Commission, administering the STOP VAWA and SASP formula awards, in addition to discretionary funds from the Office for Victims of Crime.  Until recently, Ms. Garcia also administered the VOCA Victim Assistance funds.   Prior to her work with the Commission she administered discretionary grants from OVW for the state including projects that developed best practices for access, issuance and enforcement of orders of protection and a statewide domestic/dating violence, sexual assault, stalking, strangulation and child victimization project. She started her career in victim services as a volunteer with a non-profit law enforcement based victim advocate program. She worked as a crisis negotiator for law enforcement and developed a law enforcement Crisis Outreach and Support Team. She has worked with governmental and non-governmental victim service agencies around the state either in training, providing services, development of best practices in serving victims, program development and leadership within New Mexico for over 17 years.
Burke Fitzpatrick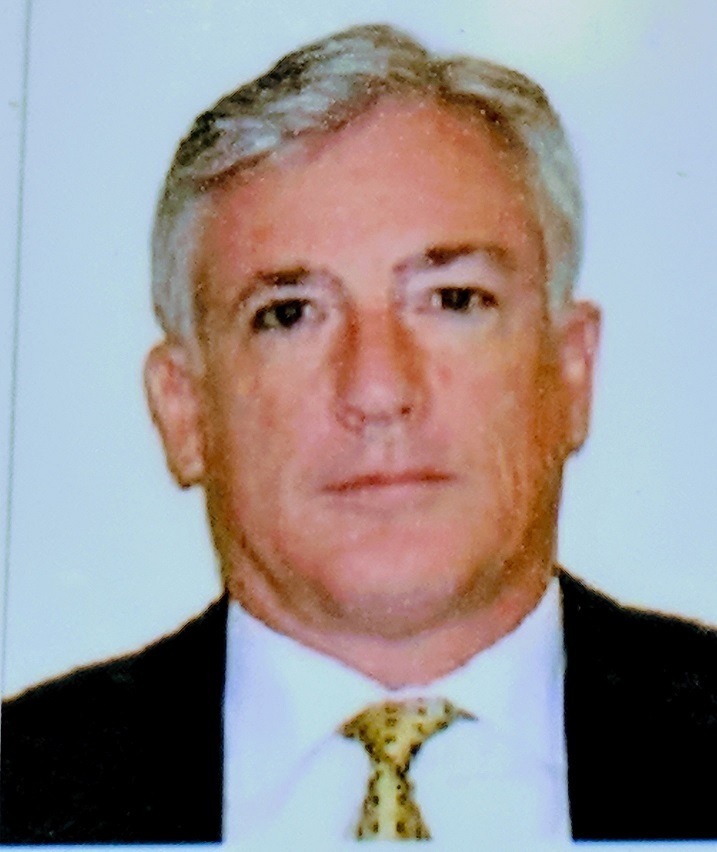 Burke serves as the Director of the South Carolina Crime Victim Services Division in the Office of the Attorney General.  The division was created in July 2017 and is composed of four departments covering victims of crime grants assistance, victim compensation, service provider certification and training and the Ombudsman's Office.
Mr. Fitzpatrick began his state service in 1980 with the South Carolina Supreme Court, Division of Court Administration working with Summary and Circuit Courts.  He later served in the Office of the Governor concluding his service there as the Director of the Division of Public Safety Programs in 1993.  In a statewide governmental restructuring, that division was moved to the newly created Department of Public Safety.  He primarily administered victims of crime, law enforcement and juvenile justice grant programs. He also served in senior management positions with the State Transport Police, the Academy of Criminal Justice and the Office of Highway Safety.
Diana Fleming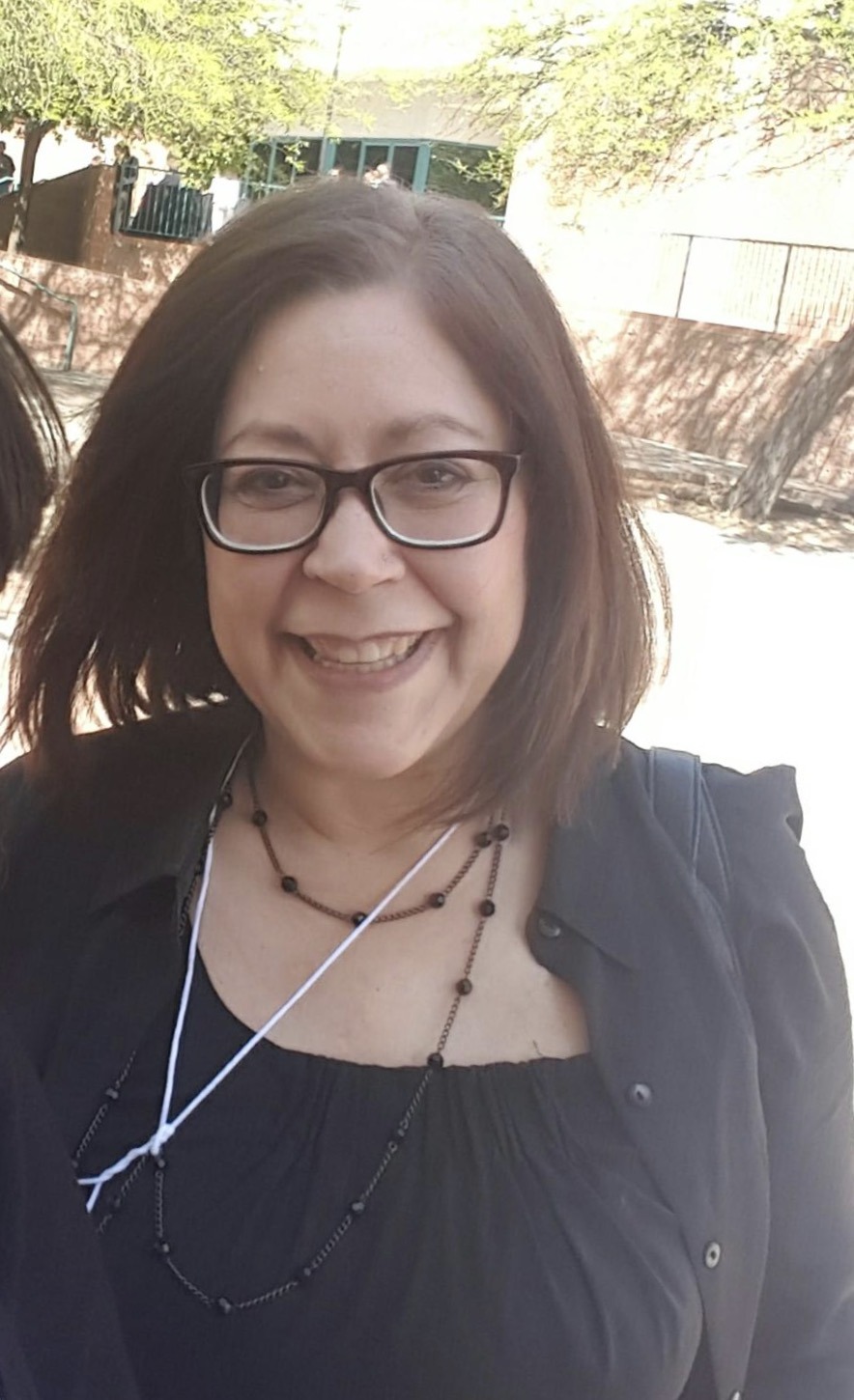 Diana Fleming has 20 years of federal and state grant administration as the STOP Violence Against Women Act (VAWA) Grant Coordinator for the State of Oregon since January 2009. Prior to that, she was with the Oregon State Police for 12 years as a Grants Administrator for the Byrne or Justice Assistance Grant (JAG) through the Bureau of Justice Assistance with a focus on drug courts, offender re-entry and residential treatment programs; juvenile justice and other local law enforcement activities. She often represents DOJ at national, state and local conferences and is passionate about making essential domestic and sexual violence resources available to victims in underserved, marginalized and oppressed communities as well as Tribal Nations.
In 2011, the Oregon Department of Justice, Crime Victims' Services Division  began working closely with all nine federally recognized Oregon Tribes along with two VAWA Advisory Board members from the Confederated Tribes of the Umatilla Indian Reservation and the Confederated Tribes of Warm Springs Reservation to enhance the delivery of services to Native American communities.
Diana currently serves on the Attorney General's Sexual Assault Task Force, Criminal Justice Subcommittee; the Oregon Judicial Department State Family Law Advisory Committee, DV Subcommittee as well as a member of the Oregon Coalition Against Domestic and Sexual Violence (OCADSV) Communities of Color Task Force. She has served as a volunteer Sexual Assault Advocate for the Marion County District Attorney's VAP program.  Diana also is certified through the Oregon Department of Administrative Services Statewide Procurement Training and Certification Program as a State Procurement Officer.
Gene Nelson
Gene is the Senior Grants Manager at the Vermont Center for Crime Victim Services, where she has worked since 2008. She is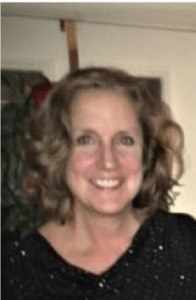 responsible for the administration of twelve state and federal grant programs valued at approximately $12M annually from the U.S. Department of Justice (D.O.J.) Office on Victims of Crime, the Office on Violence Against Women, the U.S. Agency of Health and Human Services and the State of Vermont. Of the four state grants, two support domestic and sexual violence programming, one supports Vermont's Child Advocacy Centers and Special Investigative Units, and the fourth supports Supervised Visitation Programming. Sub-grantees include 70 state agencies and non- profit organizations and funding is distributed via approximately 170 subgrants.
Prior to her work as Grants Manager, Gene assisted crime victims through the Vermont Victims' Compensation Program.   Communicating directly with over one thousand crime victims and listening to the impact that crime had on their lives enabled her to see first-hand the value of these federal and state resources, which serves as her inspiration to come to work each day. Gene has also volunteered with many non-profit organizations benefiting children and families in her state and serves on several advisory boards. Gene received her Bachelor of Science Degree from Cornell University. She loves spending time with friends and family, kayaking, hiking and cross country skiing.
Merry Wills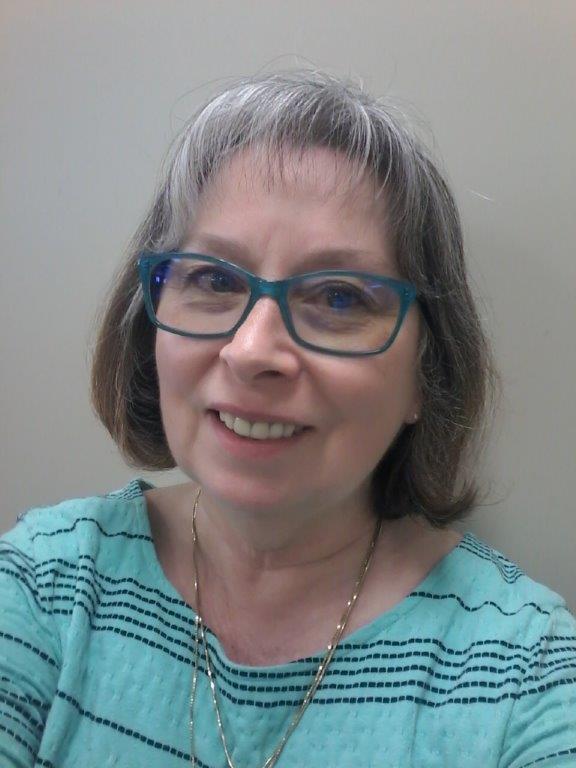 Since 2010, Merry Wills has been the Federal Aid Administrator for the STOP and SAS Grant Programs with the Nebraska Commission on Law Enforcement and Criminal Justice.  Until 2017, this work also included administering the VOCA Victim Assistance Grant Program.  Her work at the Commission began by briefly providing oversight for Nebraska's compliance with the federal Juvenile Justice Delinquency and Prevention Act.
Prior to this, Merry was a Service Area Director for CEDARS, a larger non-profit child caring agency in Lincoln, Nebraska.  Her career with CEDARS spanned over 30+ years and involved program development and oversight for a service delivery system offering residential treatment, a maternity group home, traditional group homes, transitional living, emergency shelters including a crisis nursery, child care services, street outreach, and a crisis line.
For many years, Merry has served as a federal peer monitor for the U.S. Department of Health and Human Services, Family and Youth Services Bureau.  She is a current member of Nebraska's Statewide Coordinated Response Team and the Nebraska Coalition to End Sexual and Domestic Violence's Public Policy Committee.
Merry enjoys her work promoting strength based practices and trauma informed responses.  She is most proud of her two sons and their families which includes her precious granddaughter.
Barry Bryant – Executive Director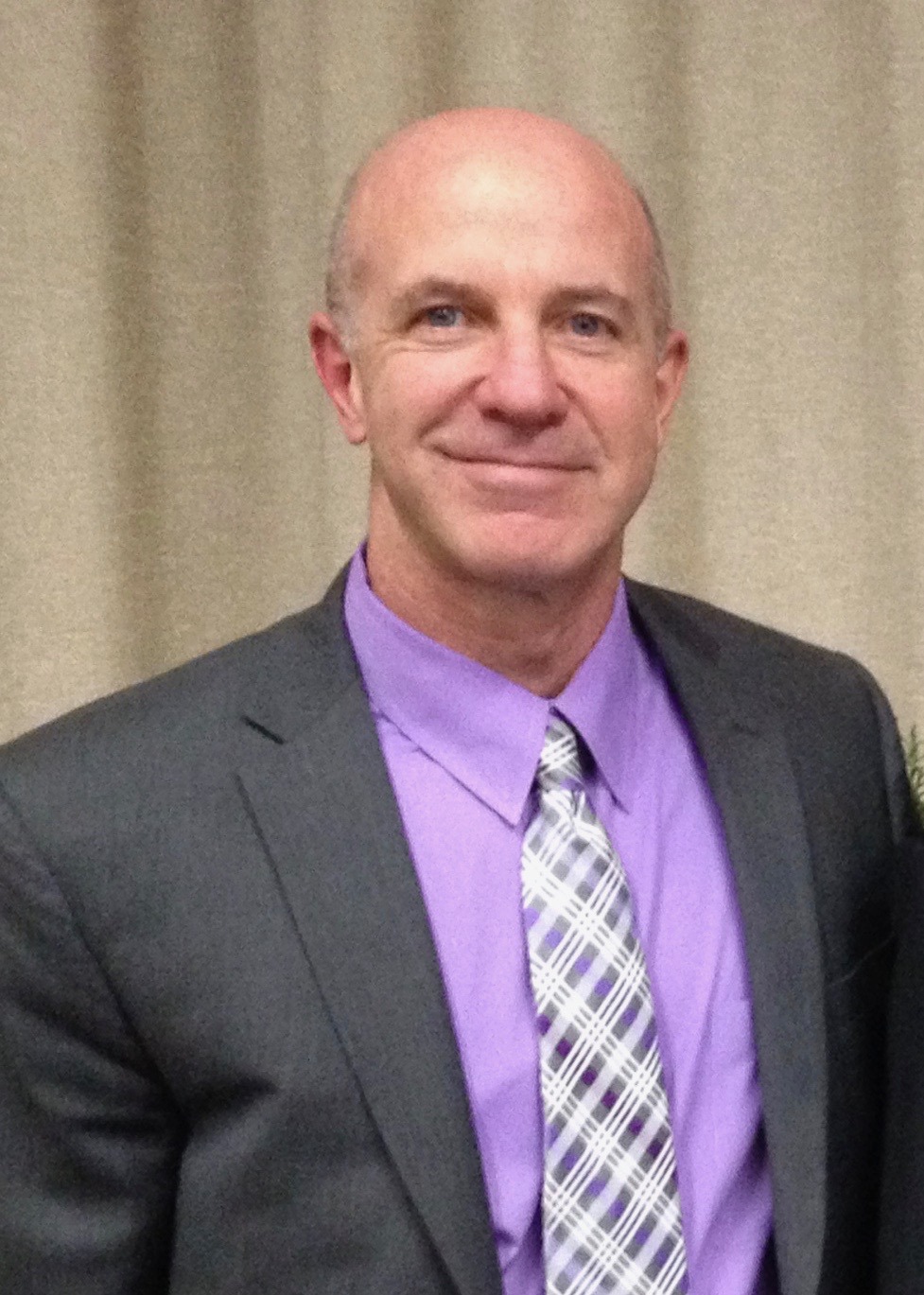 Barry began working with the NC Governor's Crime Commission in 1993 and worked first as a VOCA administrator.  When VAWA became part of the Crime Bill of 1994 and subsequently in 1995 when VAWA funding was first allocated to states and territories, Barry also begin distributing VAWA funding and helping programs all across NC understand more clearly how VOCA and VAWA funding could be used to improve services to crime victims.
Barry served on the National Association of VOCA Assistance Administrators (NAVAA) Board from 2003-2008 and was President of NAVAA in 2006 and 2007.  Barry was the first Board President of AVA in 2007 and served until 2009.  Barry retired from State government in 2015 and began working at HopeLine, a crisis intervention and suicide prevention hotline, after his 25-year old nephew died by suicide.  In March 2017, Barry began serving as the Executive Director of AVA
Barry has remained active in NC serving on his local domestic violence task force since 1993 and currently chairs Wake County's Domestic Violence Fatality Review Task Force.  He has served as Chair since the inception of the fatality review task force in 2013.  Barry is married and has a 30-year old son and a 26-year old daughter.