Our goal
is to
enhance the ability
for states and territories to administer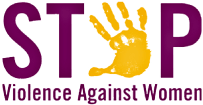 Formula Grant Programs
The MISSION of the Association of VAWA Administrators (AVA) is to encourage and facilitate mutual support, awareness and cooperation among states and territories administering Violence Against Women Act formula grants and to provide a centralized voice for the advancement of improvements to enhance the effectiveness of VAWA administration.
Join Now By JOINING AVA, together we work to effectively foster services to Domestic Violence, Sexual Assault, Stalking, and Dating Violence Victims.  Help us to improve partnerships between each State & Territory with OVW and each other.

Good afternoon to everyone!  I hope that you are all planning something fun for the upcoming weekend. On October ...
Read More
Read more news
OVW announced the expansion of its Firearms Technical Assistance Project (FTAP) to help communities across the country reduce ...
Read More
See more resources
For those who were able to participate, thank you for the great turnout for yesterday's AVA Connect Conversation ...
Read More
Good afternoon. Today, AVA conducted the second in a series of seven AVA Connect Conversations devoted exclusively to discussion ...
Read More
AVA/OVW Conference call – April 12, 2021
Read More
Read more summaries