AVA Board of Directors
---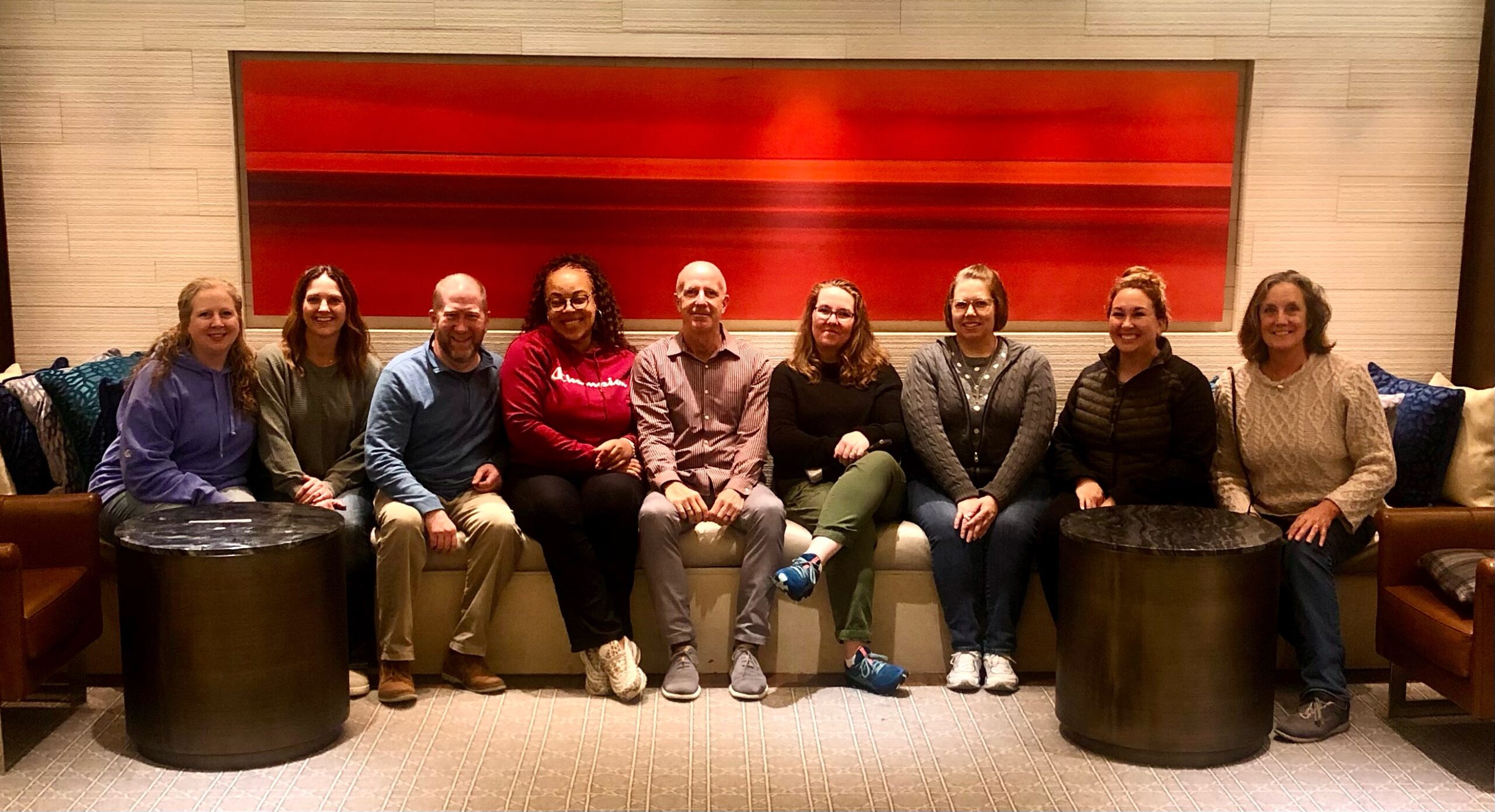 Pictured above (from October 2022) are Amy Baynes (Secretary), Moriah Pease, Mark Hertweck (Treasurer), Shautaun Hailey (Vice President), Barry Bryant (Executive Director); Julia Fuller-Wilson (Immediate Past-President); Stephanie Lowery (President), Laura Quasney and Gene Nelson.  Not pictured is Debbie Bousquet.
---
---
Executive Director
---
---
Current Board Member Bios and Photos
Stephanie Lowery – President
Stephanie Lowery graduated from the University of Oklahoma in 1994 with a BA in Political Science and with a Masters of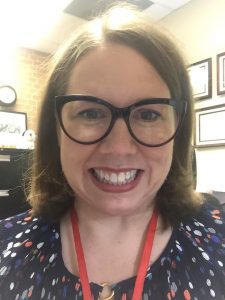 Public Administration in 1997.  She has worked for the Oklahoma District Attorneys Council since 1995, serving first as a Claims Examiner for the Crime Victims Compensation Program, then as Program Specialist for the Victims of Crime Act (VOCA) grant, and since 2015, as the Director of the Federal Grants Division.   She oversees the administration of 14 federal DOJ grants.  She was a founding member of the National Association of Victim Assistance Administrators and served on its Executive Board for many years. She is active with Oklahoma's DV/SA coalition and tribal DV/SA coalition and serves as a reviewer for the FVPSA culturally specific grants for the Oklahoma Attorney General's Office.  She enjoys spending time with her family, especially her niece whom she raised from the age of 3.
Julia Fuller-Wilson – Immediate Past President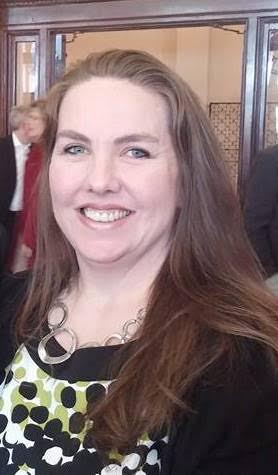 Julia Fuller-Wilson is the Violence Against Women Program Administrator at the Virginia Department of Criminal Justice Services. She currently administers the federal Services, Training, Officers, Prosecution (STOP) grant funds and the Virginia Sexual and Domestic Violence Victim Fund Grant program funds. Julia has over 20 years of experience in the field of victim services. She has provided direct services to victims of sexual and domestic violence, provided grant monitoring, technical assistance, and training to victim service programs and projects, and provided assistance to victims of crime through the criminal appellate, death penalty, and civil commitment systems. She coordinates and responds as a part of the Virginia Crisis Response Team, trained through the National Organization for Victim Assistance (NOVA). She is currently on the Board of Directors of the Association of VAWA Administrators (AVA) and serves as Vice-Chair of the CASA/CJA Advisory Board. Julia received a B.S. in Sociology and Psychology from Charleston Southern University and a Master's in Social Work from Virginia Commonwealth University.
Shataun Hailey – Vice President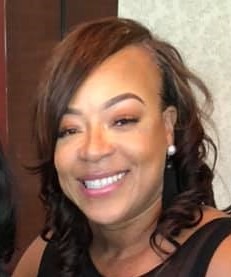 Shataun Hailey is the Violence Against Women Act and Sexual Assault Services Program Administrator for the Illinois Criminal Justice Authority. Shataun also serves as the program administrator for the Residential Substance Abuse Treatment Program in Illinois. She began her state service in 2009 with the Illinois Violence Prevention Authority working on a violence prevention program for youth.  While Shataun serves as the VAWA Administrator, she is hoping to increase the capacity of grantee programs across the state while making funding opportunities more available for underserved communities.
Shataun is the proud mom of one recently married daughter.  In her spare time, Shataun enjoys traveling and spending time with her family.  She earned her MBA from The Keller Graduate School of Management.
Amy Baynes – Secretary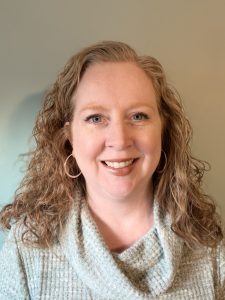 Amy Baynes is a Senior Program Manager and the STOP Administrator for the Tennessee Office of Criminal Justice Programs (OCJP). OCJP administers funding for 11 different federal and state fund sources to approximately 250 grantees. Amy is responsible for supervising a team of program managers, as well as providing grant monitoring, training and technical assistance to grantees. As the STOP Administrator, Amy provides STOP specific training and technical assistance to OCJP Program Managers and grantees, and coordinates the STOP Implementation Plan. She has served in her role at OCJP since 201
Amy has over 20 years of experience in the field of victim services and criminal justice. The majority of that time was spent as the Program Director of a Child Advocacy Center, and also includes working for the Department of Children's Services and the Office of the District Attorney General. Amy is passionate about advocating on behalf of crime victims and ensuring access for all to comprehensive, quality services.
Amy is married with two children and loves spending time with her family – especially attending her kid's sporting events. She also loves spending time with friends, watching football (Go, Tennessee Titans!) and traveling.
Mark Hertweck – Treasurer
Mark Hertweck is the Violence Against Women Act (VAWA) and Sexual Assault Services Program (SASP) Financial Administrator for the Commonwealth of Kentucky. Mark also currently helps to administer several other federal grant awards including VOCA, JAG, Coverdell, and NCHIP. He began his service as a Kentucky state government employee in 2006 and serves in his current role as a Federal Program Specialist with the Kentucky Justice and Public Safety Cabinet since February 2016.
Mark earned a Bachelor of Arts degree from Baylor University ('93) in Waco, TX and a Master of Arts in Christian Education from Southwestern Seminary ('99) in Ft. Worth, TX. He is married with three children and one grandchild. In his spare time, he enjoys playing golf, watching baseball (he's a diehard Red Sox fan), reading, and spending time with family.
Moriah Pease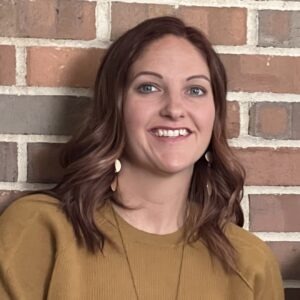 Moriah Pease is the VAWA and SASP Grants Administrator for the Utah Office for Victims of Crime (UOVC).    Moriah has over 14 years of experience in the field of victim services.  She began her career as a victim advocate in a law enforcement-based victim advocate program, providing support and assistance to crime victims.  Moriah received her Bachelor's degree from Allegheny College and a Certified Public Management Certification from Utah Valley University. Moriah is married and has four children.  For self-care, she enjoys running and working outside in the yard.
Gene Nelson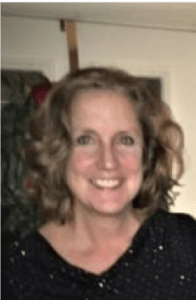 Gene is the Senior Grants Manager at the Vermont Center for Crime Victim Services, where she has worked since 2008. She is responsible for the administration of twelve state and federal grant programs valued at approximately $12M annually from the U.S. Department of Justice (D.O.J.) Office on Victims of Crime, the Office on Violence Against Women, the U.S. Agency of Health and Human Services and the State of Vermont. Of the four state grants, two support domestic and sexual violence programming, one supports Vermont's Child Advocacy Centers and Special Investigative Units, and the fourth supports Supervised Visitation Programming. Sub-grantees include 70 state agencies and non- profit organizations and funding is distributed via approximately 170 subgrants.
Prior to her work as Grants Manager, Gene assisted crime victims through the Vermont Victims' Compensation Program. Communicating directly with over one thousand crime victims and listening to the impact that crime had on their lives enabled her to see first-hand the value of these federal and state resources, which serves as her inspiration to come to work each day. Gene has also volunteered with many non-profit organizations benefiting children and families in her state and serves on several advisory boards. Gene received her Bachelor of Science Degree from Cornell University. She loves spending time with friends and family, kayaking, hiking and cross country skiing.
Laura Quasney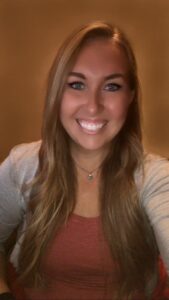 Laura Quasney, is a Program Specialist with the South Dakota Department of Public Safety Victims' Services Program.  She began her work in state government in 2015 working for the Department of Social Services Division of Child Support managing cases pertaining to tribal jurisdiction. She began with the Victims' Services Program in 2018 and works on the administration of Victims of Crime Act (VOCA), Family Violence Prevention and Services Program (FVPSA), STOP, Sexual Assault Services Program (SASP), and Access & Visitation Grant Program.  Within this role, she is responsible for subrecipient management, on-going technical assistance, and federal grant compliance.  Laura also serves on the Board of Directors for the National Association of VOCA Assistance Administrators.   She is married with two young children and two dogs.  In her spare time, she enjoys watching her kids' activities and spending time outdoors fishing.
Barry Bryant – Executive Director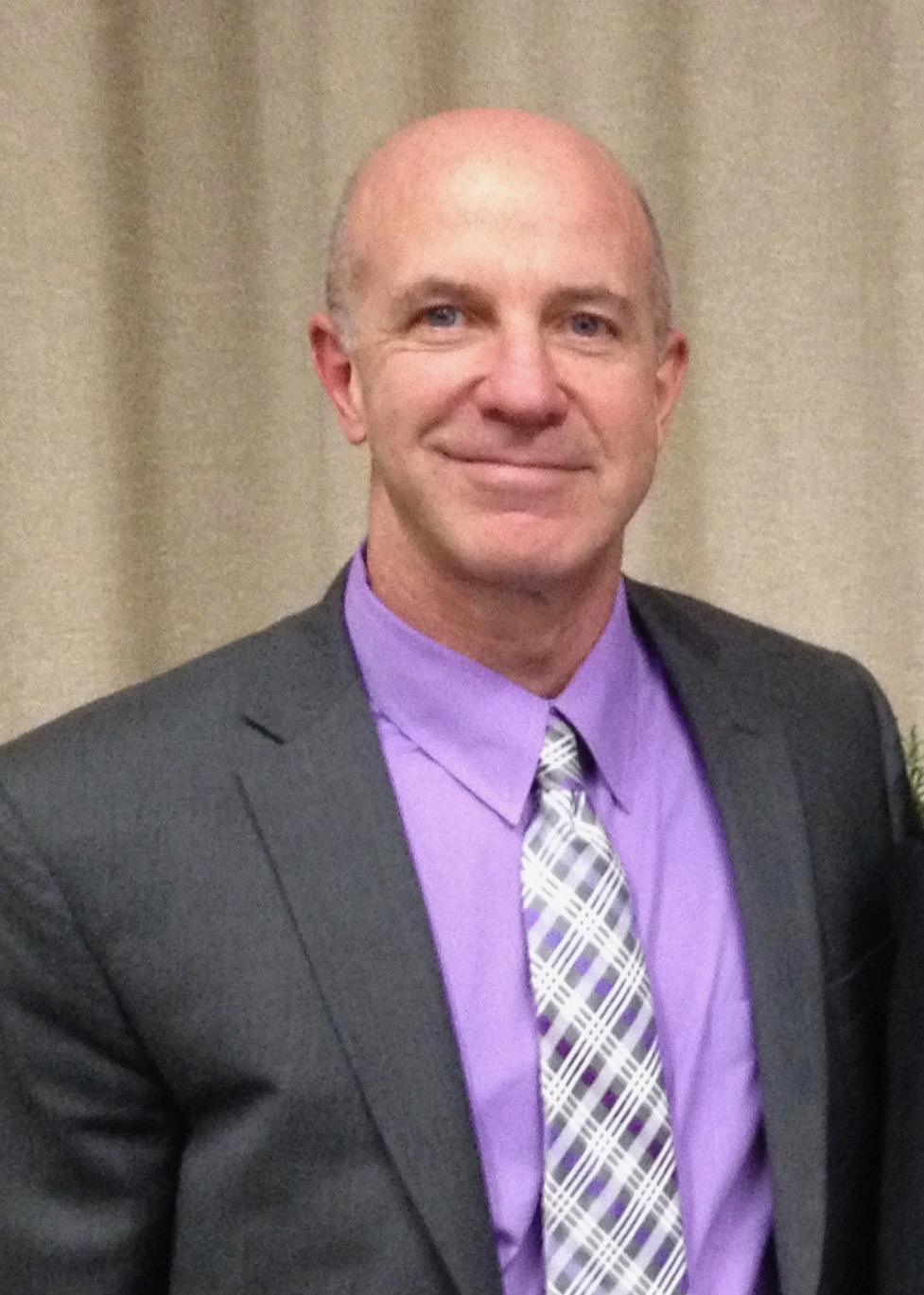 Barry began working with the NC Governor's Crime Commission in 1993 and worked first as a VOCA administrator.  When VAWA became part of the Crime Bill of 1994 and subsequently in 1995 when VAWA funding was first allocated to states and territories, Barry also begin distributing VAWA funding and helping programs all across NC understand more clearly how VOCA and VAWA funding could be used to improve services to crime victims.Barry served on the National Association of VOCA Assistance Administrators (NAVAA) Board from 2003-2008 and was President of NAVAA in 2006 and 2007.  Barry was the first Board President of AVA in 2007 and served until 2009.  Barry retired from State government in 2015 and began working at HopeLine, a crisis intervention and suicide prevention hotline, after his 25-year old nephew died by suicide.  In March 2017, Barry began serving as the Executive Director of AVABarry has remained active in NC serving on his local domestic violence task force since 1993 and currently chairs Wake County's Domestic Violence Fatality Review Task Force.  He has served as Chair since the inception of the fatality review task force in 2013.  Barry is married and has two adult children.